BEDWYN Railway Station Steampunk bus
Bedwyn Railway station is on a direct line from London Paddington and is only about 1 mile from Crofton. For the Steampunk event a free mini bus operates at certain times of the day. Alternatively it is a nice walk along the Canal to Crofton.
Click here for the Trainline website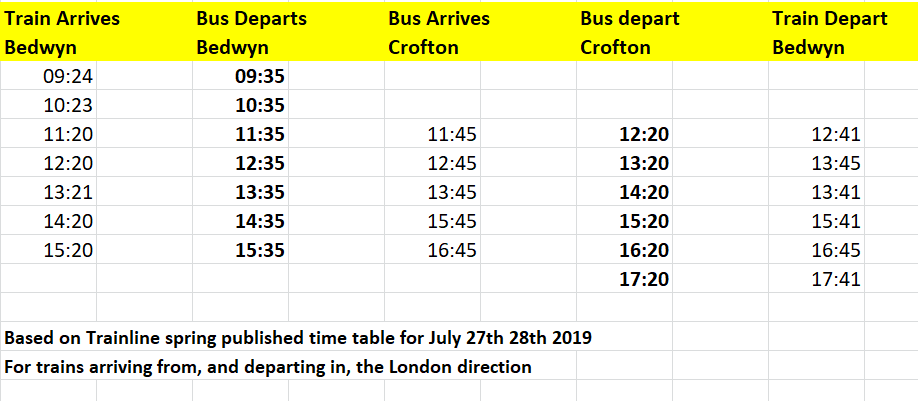 How do I make this image clickable ?