Our chimney has been damaged by winter frosts and needs repointing to protect it!
The chimney at Crofton Beam Engines dates from 1856. After being shortened in 1959 due to instability, it was restored to its original height in 1996. It has not required any repairs since then. The chimney is Grade 2 listed in its own right
What's Happened?
In January, we experienced torrential rain followed by a period of sub-zero temperatures. This caused damage to historic buildings all over the South West, with pointing and brickwork being badly affected through the expansion of ice crystals within the mortar or brick.
The pointing on our chimney suffered from this, particularly on the exposed western side. We have now commissioned a full survey, and unfortunately this has identified other issues which will need to be tackled later in the year.
Given the specialist skills required to work on the chimney, these repairs will be carried out by contractors and are expected to cost around £60,000 in total.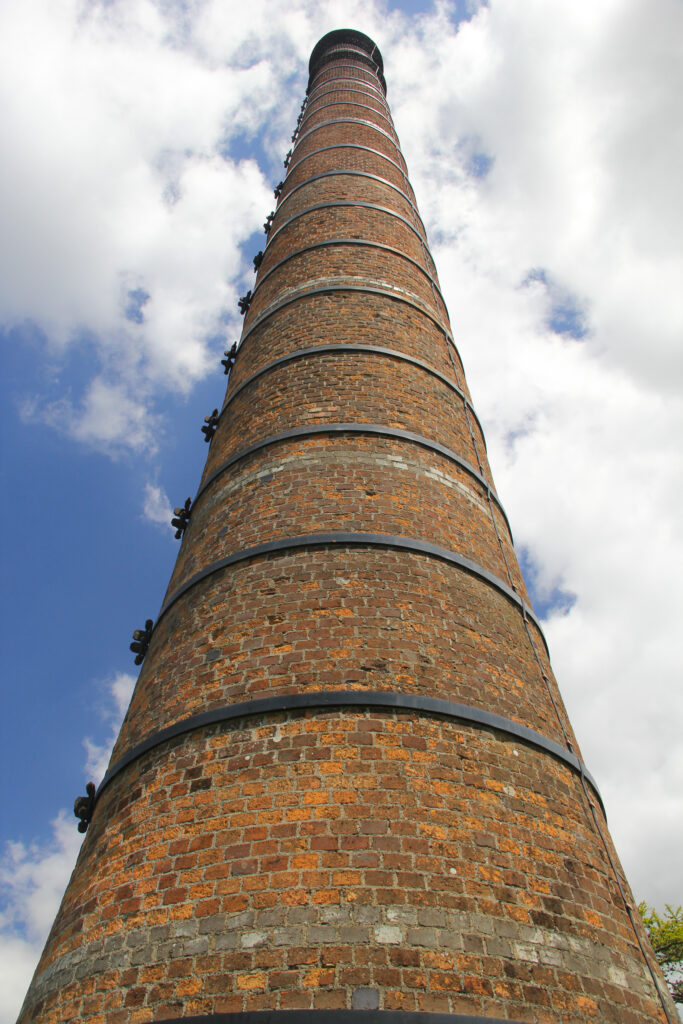 How to Donate
You can donate in the following ways:
Online
By Text
Text CROFTON5 (or 10 or 20) to 70085 to donate £5, £10 or £20
If you would like to donated but do not wish to receive marketing communications, text CROFTONNOINFO 5 (or 10 or 20) to 70085
By Bank Transfer
To The Kennet and Avon Canal Trust, 30-92-63, 00441822, with reference CHIMNEY
By Regular Donation
Make a regular donation by becoming a Friend of Crofton Beam Engines – pick up a membership leaflet when you visit
By Cheque
Send a cheque made payable to: The Kennet and Avon Canal Trust to:
Crofton Beam Engines, Crofton, Marlborough, Wiltshire, SN8 3DW
And of course you can make a cash or contactless donation during a visit to Crofton Beam Engines!
Gift Aid
If you are a UK taxpayer, your donation is worth an extra 25% to us if you
If you are a UK taxpayer, your donation is worth an extra 25% to us if you make a Gift Aid declaration. Either complete the Gift Aid Declaration (Word) and send it to us by email (to finance@katrust.org.uk) or download as a PDF and send by post to the address above – or simply send us an email including the information in the form in bold.
Donations made through this appeal will be used to meet the cost of Crofton chimney repairs. If the total amount raised exceeds the final costs, donations will be used for other KACT projects, at the discretion of the Trustees, but with a priority for projects at Crofton.
Please help us keep Crofton Beam Engines steaming!
When the chimney was shortened in 1959, it meant that the engines were no longer able to steam as there was insufficient air being drawn through the boiler. That marked the end of Crofton's day-to-day operation, and led to the sale of the site to the Kennet and Avon Canal Trust in 1968.
Without the chimney, there is insufficient draw of air through the boiler for the engines to operate.
So it needs to be repaired if Crofton Beam Engines is to continue steaming.
How much will it cost? The total cost will be over £60,000. We hope that Trust reserves can be used to meet some of this figure, but we will need to raise a considerable amount ourselves. So our fundraising target is £35,000!