Step into our industrial and social history

From a time when
Steam was king

End of Season Message
We'd like to say a massive THANK YOU to all our volunteers, visitors, staff and supporters this year for another successful open season.
Crofton Beam Engines and pay and display car park are now closed for the winter, except for special events.
We're not taking the winter off, we will be carrying out essential winter maintenance during the closed season and will be open on the following Saturdays for Winter Works Open Days. A chance to see what goes on behind the scenes and speak with Volunteers over the winter period.
Winter Works Open Days 2023
(10:30 – 14:30)
Saturday 21st October / Saturday 18th November / Saturday 2nd December. More dates to be confirmed for early 2024.
We will be pleased to welcome visitors for an opportunity to look "behind the scenes" at our winter maintenance and to speak with our knowledgeable volunteers.
Free entry to the Beam Engines, though donations to our Chimney Appeal are welcome. Pop-Up refreshments available to purchase on the day.
Lots of Space for Picnics in the Grounds
Visitors are welcome to bring a picnic to enjoy overlooking the canal and railway on our open days. Please note our picnic areas are not under cover. Access to the site is via the main gate opposite the car park. No access from the lower canal entrance at Lock 60 due to ongoing works by the Canal and River Trust.
refreshments on steaming days
While you are at Crofton on a Steaming Day don't forget to visit the pop-up refreshment tent. We will be serving tea, coffee and a variety of soft drinks as well as cakes, biscuits and other delights to keep you sustained while visiting the engines and meeting our wonderful volunteers. Open 10:30 to 16:00. All proceeds from the pop-up will be donated to Crofton, helping ensure it's future.
Explore Crofton's Engines
We have two engines at Crofton, these and the rest of the site are looked after by a team of dedicated volunteers and staff. They do that to preserve this amazing landmark from the past in order that you, and future generations, can see how our great, pioneering engineers tackled early developments in motive power and pumping technology. Click the buttons to learn about these brilliant engines that give us our name.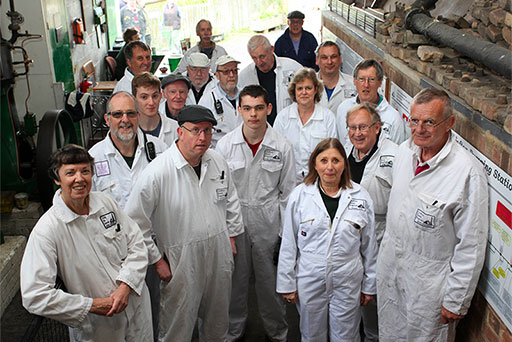 Get Involved
Crofton is powered by volunteers! Come and join our friendly team at Crofton Beam Engines, and help to show our wonderful engines and beautiful site to our visitors. We have a wide range of volunteer roles, so there is a task waiting for you whatever your background. Roles include Front of house and tour guides, Engineering, Ground work, Building Maintenance, and Visitor Services.
Latest News
Chimney Repairs The Grade 2 listed chimney at Crofton has not required any repairs since 1996, until now. In January 2023, we experienced torrential rain followed by a period of sub-zero temperatures. As a result, expansion of ice crystals within the mortar and brick had caused damage to the chimney, pointing and brickwork. The west…
Heritage Open Days – In Person Tours Sunday 17th September 2023 Non-Steaming Event. free Entry. Join a guided tour on Sunday 17th September to discover more about the industrial past of Crofton's corner of Wiltshire for FREE! Built between 1807 and 1809, the Pumping Station supplied water to the highest point of the Kennet &…
An Engineering Update – Cancelled Monday 28th August Steaming Since a mechanical fault to the boiler feed pump ceased operations at our August Steaming weekend, our volunteers have been investigating the problem. The boiler water feed valve next to the boiler acts as a non-return valve. When the pumps are working water is fed through…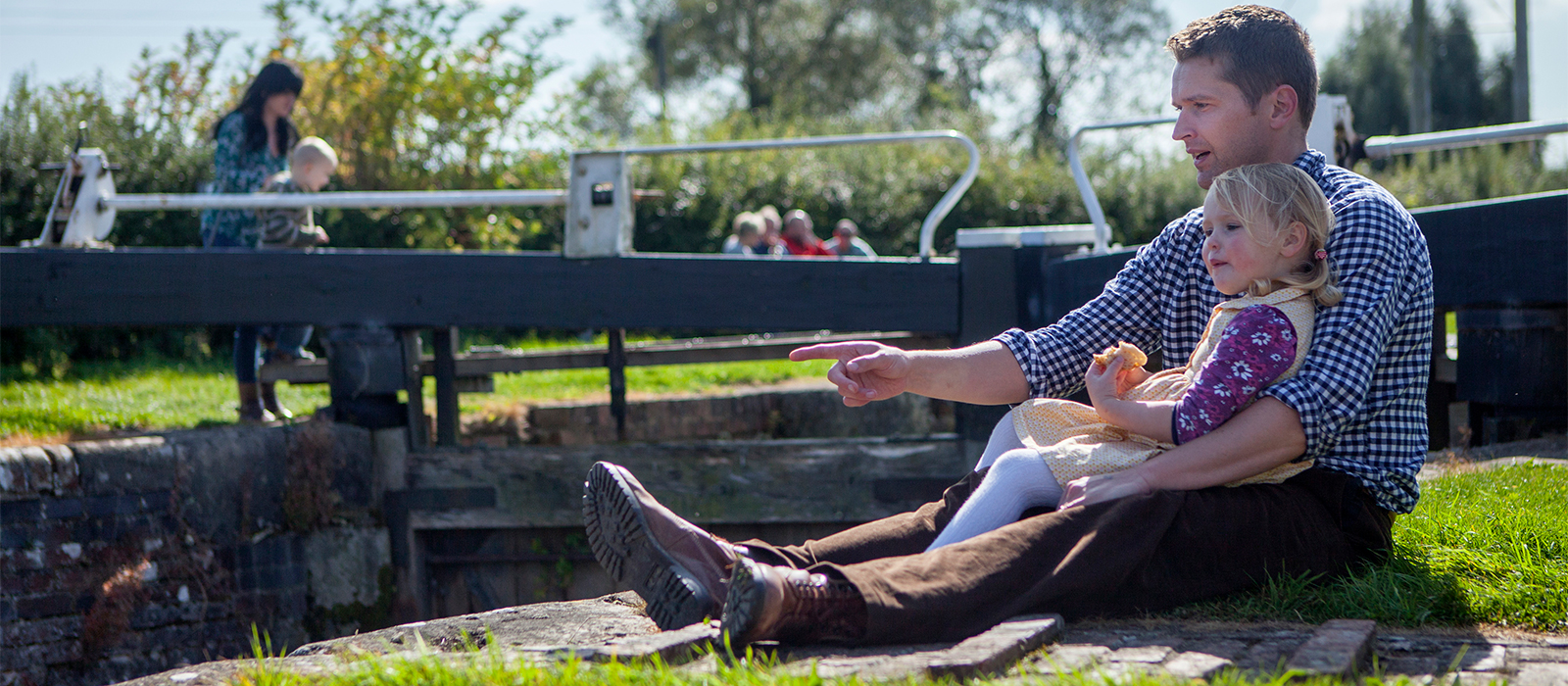 Visit by narrowboat

and stop by on the
Kennet & Avon Canal
A Word from our Patron Phil Harding
"I've known Crofton all my life and still enjoy visiting this special place. Crofton is important both as part of Wiltshire's social history and internationally as a working steam pumping station"