Ensuring a successful future for Crofton Beam Engines: the Crofton 2030 project, supported by The National Lottery Heritage Fund
Crofton Beam Engines has received a grant of £27,760 from the National Lottery Heritage Fund for a project to develop and test ideas for increasing the number and range of people engaging with Crofton. The 'Crofton 2030' project will help Crofton Beam Engines retain its position as a premier heritage attraction, worthy of its Grade 1 listed status, and ensure that we can keep the engines operating to 2030 and beyond.
Why is the project needed?
The cost of maintaining and operating Crofton Beam Engines, and the need for skilled engineering expertise, is ever-increasing. The cost of the coal used just for one day's pumping is now around £700, and the boiler survey in 2020 and subsequent repairs cost over £40,000. Without skilled and willing volunteers, we could not maintain the engines and open the site to visitors. Now we need to repair the chimney. The work is never-ending.
Despite income from visitors, donations, and grants for specific projects, the site therefore operates at a deficit and is supported by its parent charity, The Kennet and Avon Canal Trust. But the Trust's own reserves are declining as a result of falling income and expenditure on other projects along the canal such as the restoration of the Wash House at Aldermaston. That is why KACT Trustees set an objective for Crofton to be financially self- funding by 2025.
What does the project involve?
The project has four main elements:
to review engagement and 'value added' activities at similar heritage sites;
to carry out market research on potential opportunities to broaden audiences and increase income;
to develop a Site Master Plan, making best use of our existing facilities and developing new facilities where needed and possible (given the limitations of the site); and
to develop a business strategy for Crofton running to 2030, and a more detailed three year forward plan.
Although the Trust is making a contribution to the cost of the project, the bulk of the costs are covered by the grant from the Heritage Fund. This grant is made possible by money raised by National Lottery players, and builds on a previous Heritage Fund grant in 2018 which funded repairs to the historic buildings, new visitor facilities such as accessible toilets and improved interpretation around the site.
Heritage Experts
We have now appointed two heritage experts to assist us in this work, Riah Pryor and David Tucker. The project is being managed by a project group headed by Chris Bolt, Treasurer of The Kennet and Avon Canal Trust and Vice-Chairman of the Crofton Branch.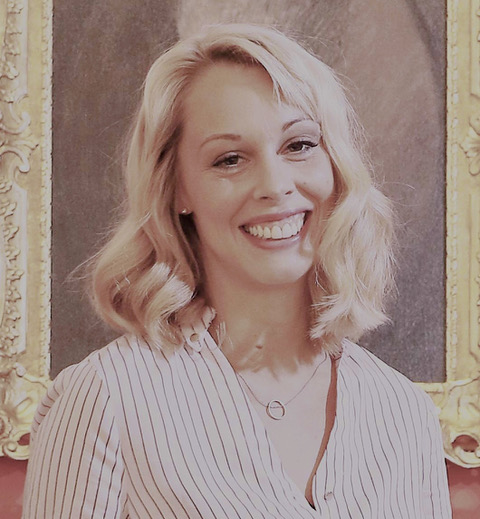 About Riah Pryor
Having enjoyed senior, strategic positions within art and heritage organisations for over ten years, Pryor has created and led a series of placemaking, capital, audience and engagement programmes for entrepreneurial cultural organisations and local authorities with ambitions in culture-led regeneration. Previous roles include an executive position at The Cheltenham Trust, a charity part-funded by the Borough Council to deliver its cultural and leisure activities, a development role within the Focal Point Gallery in Southend and, more recently, a consultant and project manager for a range of not-for-profits, including Wysing Arts Centre and the National Trust.
With a background in journalism (published with The Art Newspaper and Financial Times), her writing skills have merged with her strategic work and led to the completion of multiple, major, successful fundraising bids, including co-writing a successful bid on behalf of a major 'National Portfolio' gallery.
She has a BA (First Class) in Art History from UCL and a Masters (With Distinction), from City University.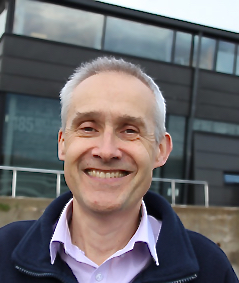 About David Tucker
With over 25 years as a museum director, curator, County Museum Officer and consultant, David has a proven track-record in leading and supporting a wide range of museums and programmes.
As Director of Lyme Regis Museum, David developed, fundraised and led the creation of the Mary Anning Wing, a £1.7 million programme providing Lyme Regis Museum with extended galleries, new Learning Space and an enlarged retail space. He has worked closely with architects, planners, project managers and contractors as well as a wide range of educational and cultural advisers.
Since completing that project, David has undertaken a number of projects, including carrying out a strategic review for South West Museums Development into the provision of Museum Development Officer support in Devon, drafting a £2 million bid to the Lottery for the Gardeners' House, Penzance, and advising the Kennet and Avon Canal Trust on the potential relocation of their museum collection from Devizes to Crofton.
About The National Lottery Heritage Fund
Using money raised by the National Lottery, we inspire, lead and resource the UK's heritage to create positive and lasting change for people and communities, now and in the future.
Follow @HeritageFundUK on Twitter, Facebook and Instagram and use #NationalLotteryHeritageFund
Since The National Lottery began in 1994, National Lottery players have raised over £46billion for projects and more than 670,000 grants have been awarded across the UK – the equivalent of more than 240 lottery grants in every UK postcode district. More than £30 million raised each week goes to good causes across the UK.