Crofton's boiler will steam for the 2022 season
Storm Eunice tried to delay us, but the damage she caused to the Engine House roof has been repaired. The scaffolding has been removed, and the site is ready to bask in the photogenic Easter sunshine. Our volunteers have been working hard to prepare for opening, both in the pumping station and around the grounds.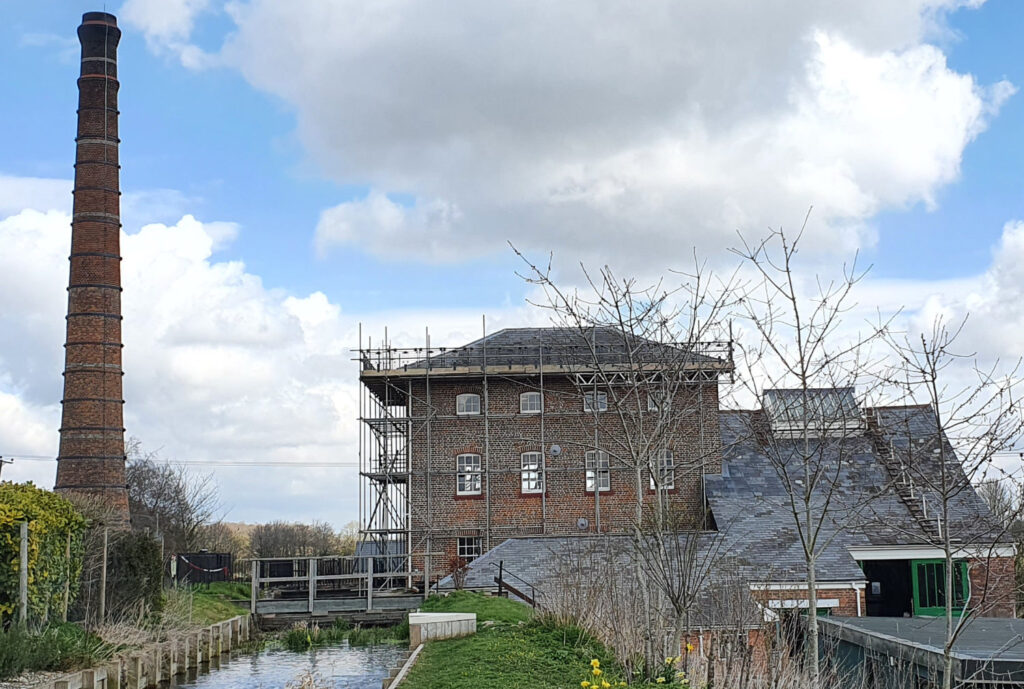 Of course, good weather is one of the few things that our fantastic team of volunteers can't guarantee, but everything else will be ready on Saturday 16th April 2022 for static viewing and the beam engines will be back in steam on Easter Sunday 17th and Monday 18th April.
Steaming dates have also been announced for May.
Advance booking for steaming days is recommended. We look forward to seeing you there!
For all the information you need for dates, prices and booking links please visit our 'What's On' page
A heartfelt thank you to everyone who has supported our Boiler Appeal so far. The necessary works were completed over the winter and the Inspector Called in early April. Volunteer David Eaves was there to record the first steam test of 2022 on film for posterity.